Hi Folks! Been busy evenings with my latest craft fascination....fiber spinning! Mostly with a boho style, wraps of all kinds! You can find my finished works at my
Etsy Store.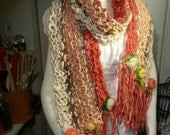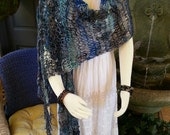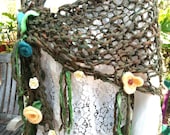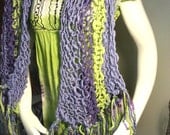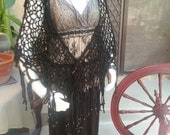 In soap news....we've added some new summery scents to our
Treasure Chest Limited Edition Soaps
! Papaya Poppyseed, Magnolia Blossom, Crema de Coca....come check 'em out! And don't forget peppermint soaps to help keep ya cool all
hot
summer long!
Check-out too, our wyldly popular new Wyld
e Mermaid Soaps! Wrapped in labels with mermaid art by the soapmaker!
Enjoy your July 4th! Stay independent, and stay SAFE! ;)
Handmade Old World Artisan Soaps - Fantasy Art & Illustration - Fiber Arts